Its been almost two months since the Sterling Ren. Faire ended and I apologize for not getting this post out sooner. The winner of the hand colored "Sea Horses" print was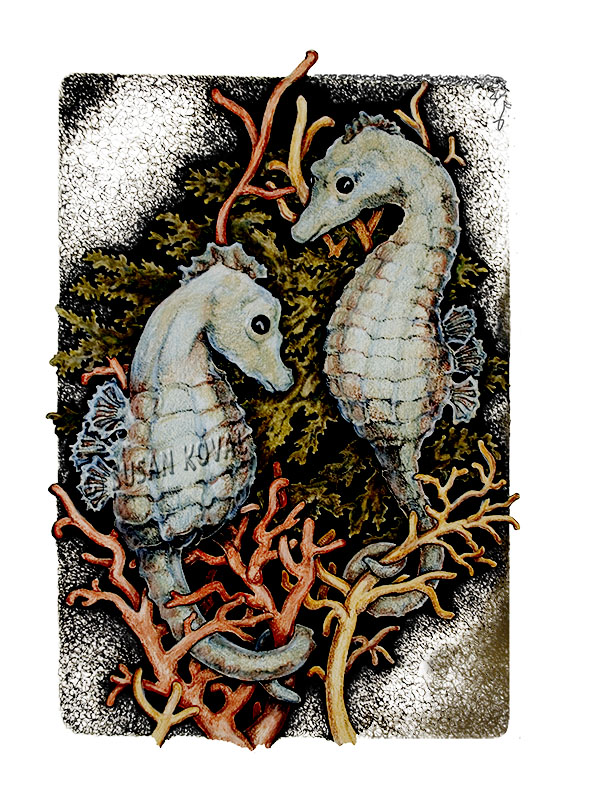 Carrie Goldsworthy of Baldwinsville, New York. It turns out that Carrie is a cartoon artist. You can see her work at [email protected]. The response to this contest was overwhelming so I will do this again for 2016. Stop by the booth next  year to sign up. Each year is getting a little better for me, I really appreciate the interest everyone has shown in my work.    The most popular print this year was:
"The Tree of Life",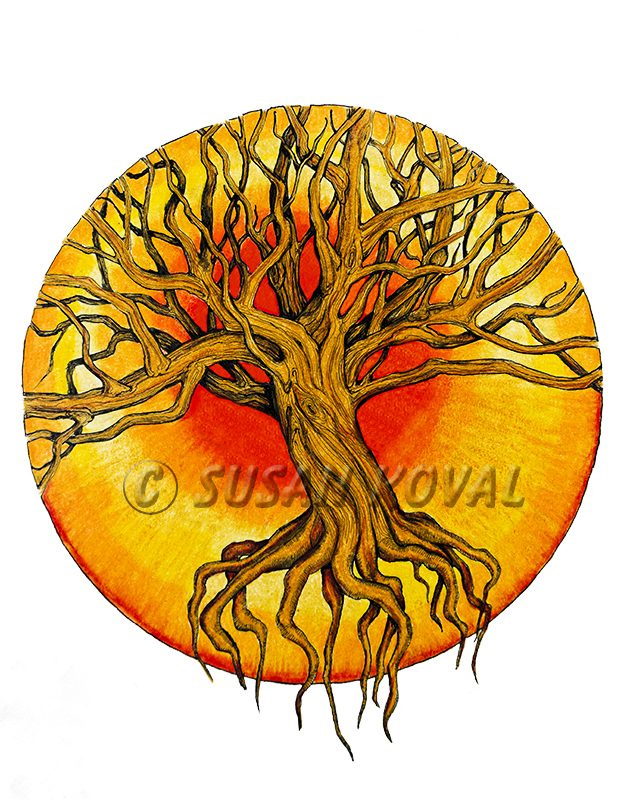 followed by the "Giraffes",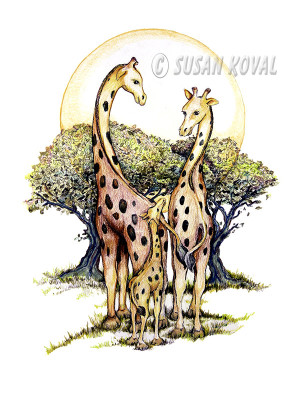 the "Owls",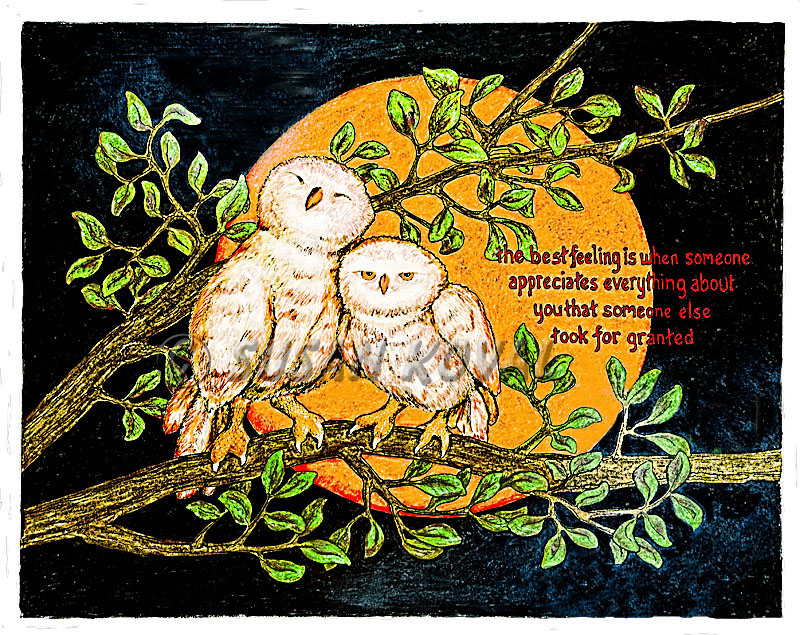 and the "Honor thye Fallen Warriors".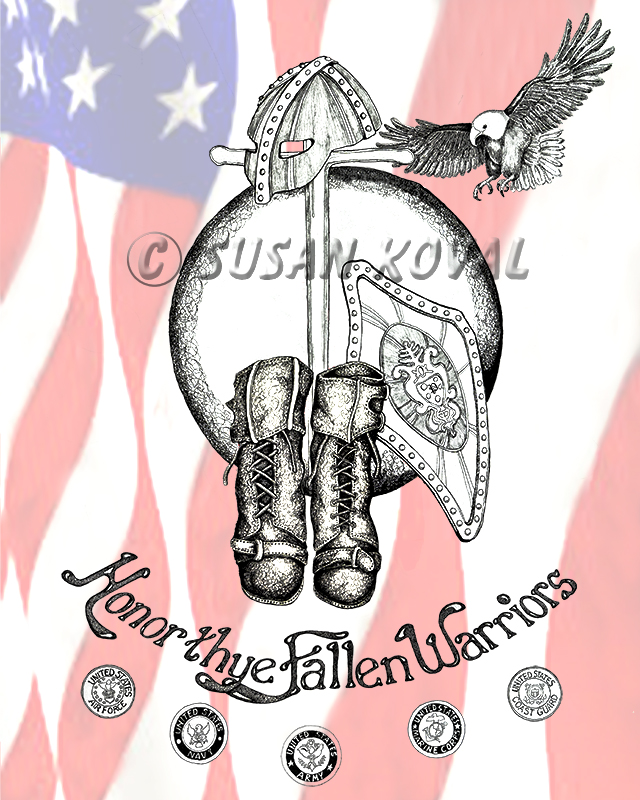 These four prints accounted for 40% of my total sales. Thank you to everyone who stopped by my booth. To show my appreciation, use the code "THANKYOU2015" to receive a 10% discount on all purchases from this WEB SITE through the end of the year. Don't forget there is free shipping. Check back here periodically because I will be previewing my new work. I will be offering prefaire discounts. Thank you all again!